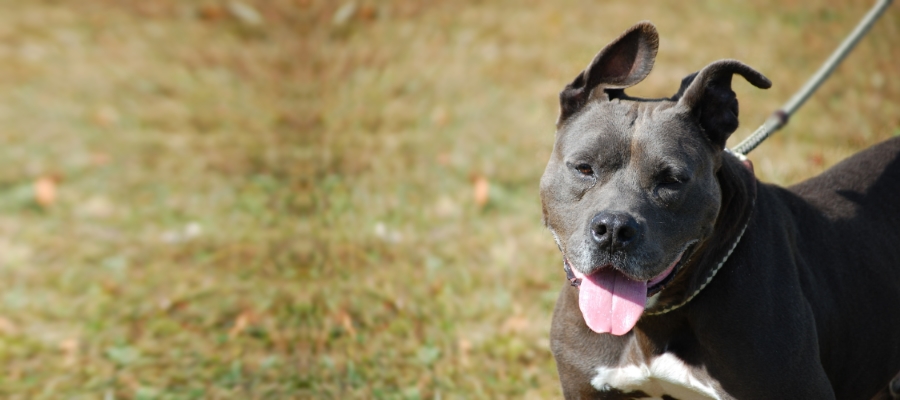 Anderson is a 5 year old male Pit Bull Terrier that was rescued from a shelter in fall 2015, with the hopes that a change in environment would get him adopted.
Anderson is very friendly, walks well on a leash and likes to make new friends. He knows his basic commands, sits nicely for a treat and would do best in a home with older children.
He loves to go for car rides and loves eating chicken nuggets. Anderson needs to be active. We take him for rides and walks 2 to 3 times a week. If adopted it would be best to crate him at night or when gone. Slowly introduce him to the house. Anderson always wants to be with you. -Gary, HBPS volunteer
Come meet meet this handsome guy with the big floppy ears!